Need Health Insurance for 2020?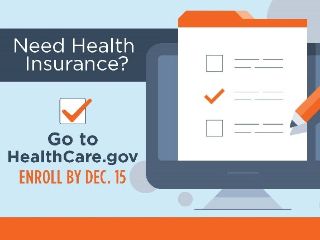 Having health insurance is a big part of being healthy. If you don't have health insurance, consider enrolling for 2020 coverage through the Health Insurance Marketplace by Dec. 15. The Health Insurance Marketplace serves people who don't get sufficient health coverage from Medicaid, Medicare or their job.
By visiting HealthCare.gov, you can compare plans based on price, benefits and other features. Most people who enroll in a health plan can find low premium plans for $50 to $100 a month with financial help. Importantly, coverage cannot be denied because of pre-existing or chronic conditions like cancer or diabetes. More information is available in English and Spanish on the Marketplace.
You can apply online at HealthCare.gov or by calling 1-800-318-2596. (TTY users can call 1-855-889-4325.) If you had coverage for 2019 through the Marketplace, it is strongly recommended that you log in to your Marketplace account as soon as possible to review your options for 2020.
North Carolinians seeking in-person assistance with enrollment can visit the NC Navigator Consortium to find a local application assister or call the toll-free NC Navigator Helpline at 1-855-733-3711.