Claims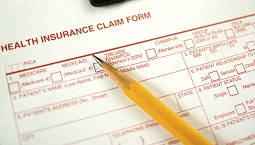 This section is intended to help N.C. DHHS providers understand how to file claims with NCTracks, including secondary claims.

All claims are expected to be submitted to NCTracks electronically, either through the NCTracks Provider Portal or as an ASC X12 transaction. (See the Trading Partner Information page for more information regarding ASC X12 transactions.) Exceptions include time limit overrides, Medicare overrides, and certain adjustments.
User Guides
The following user guides are intended to provide step-by-step instructions to complete a variety of claims related activities in NCTracks. Additional user guides may be found on the Provider User Guides and Training page of the NCTracks provider portal.
Claims Training
There are several Claims Training courses available for providers in SkillPort, including How to Submit a Professional/Institutional/Dental Claim (depending on the type of provider) and DME Claim Processing. For more information regarding how to access SkillPort, see the Provider Training page on the NCTracks Provider Portal.
PDF documents on this page require the free Adobe Reader to view and print.