ICD-10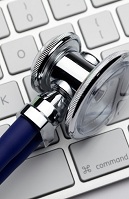 ICD-10 compliance means that all Health Insurance Portability and Accountability Act (HIPAA) covered entities are required to use ICD-10 diagnosis and procedure codes for dates of service on or after October 1, 2015. ICD-9 diagnosis and procedure codes can no longer be used for health care services provided on or after this date.

ICD-10 is here! Check this webpage frequently for announcements, FAQs, and important updates regarding the NCTracks implementation of ICD-10.

Note: The ICD-10 Crosswalk and Inbox referenced on this page were discontinued on 12/31/15.
NOTE: Providers of behavioral health services from the Division of Mental Health/Developmental Disabilities/Substance Abuse Services (MH/DD/SA) and Division of Health Benefits (DHB) should contact their LME-MCO to obtain information regarding the implementation and use of ICD-10.
The Quick Links section (on the right side of this webpage) includes links to information published by entities other than the NC DHHS. The State of North Carolina, its agencies, and agents are not responsible for the content.